Where antimicrobial technology can it be applied?
Agriculture: Greenhouse films, irrigation pipes etc.
Buildings: Plastic table-tops and worktops, plastic cladding of walls, ceilings and floors, ventilation and water pipes, paint, decking etc.
Clothing and accessories: Wet suits, shoes, insoles, lab coats, face masks etc.
Cosmetic: Shampoo and cosmetic containers.
Electronic: Keyboards, mouse and mats, cell phone cases, calculators, remote controls, touch screen devices.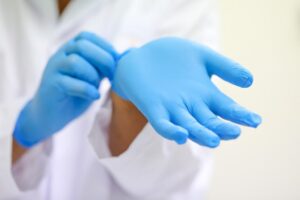 Miscellaneous: Garbage sacks and carrier bags, bread bags, credit, debit, and membership cards, and plastic banknotes, rubber gaskets, travel trays, play pit balls etc.
Sanitary: Toilet seats, shower heads, shower curtains, hand dryers, bed-pans, portable toilets, soap holders etc.
Sports: Insoles, ski boots, trainers, swimming pool mats, floats, knee-pads.
Transportation: Car, tube, train, plane interiors.